When's the last time you had a French quiche? Jokes aside, I cook quiches quite often. You can use different fillings based on your preferences, and the French quiche with leeks is my favorite.
Why? Because it's easy to cook, tasty and big enough to have 4 servings. Which means that after dinner, you can have leftovers for the next day.
Years ago (nope, not saying how many), my dad taught me how to cook a quiche Lorraine. Since then, I've looked out for other variants.
For example, there's one with goat cheese and cherry tomatoes, which you'd love if you're a fan of goat cheese.
Another one is from my hometown, the North of France. It's topped with a local cheese, and the challenge is to get rid of the cheese smell in the house after eating.
Try the recipe below, you can get a pastry roll or make the crust yourself, it's up to you!
You'll see (or taste) that leeks and bacon are a great match. And the crispy crust, fresh from the oven, is heavenly.
French Quiche with Leeks Ingredients, 4 servings
Crust:
1 1/2 cup (200g) flour
1/2 cup (100g) butter at room temperature
1 egg
a pinch of salt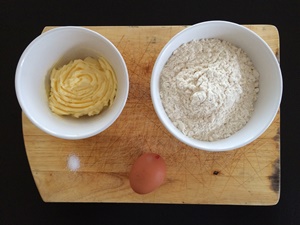 Filling:
3 or 4 leeks, depending on their size
1/4 cup (100g) lardons or bacon stripes
3/4 cup (175g) double cream
1/2 cup (120ml) milk
3 eggs
grated cheese
olive oil
salt and pepper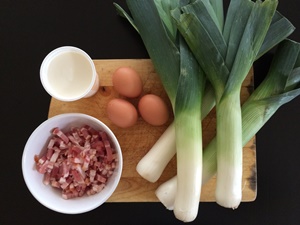 Kitchenware
You'll need:
a cutting board
a chef knife
a mixing bowl
a non-stick pan
a pie plate
Step 1
Cut the butter into cubes.
Pour the flour into a mixing bowl, add a pinch of salt and the butter cubes. Mix with your fingers until you get a sandy mixture.
Then break the egg on top of the bowl and mix again with your fingers. When it's homogeneous, form a ball and put it in the fridge.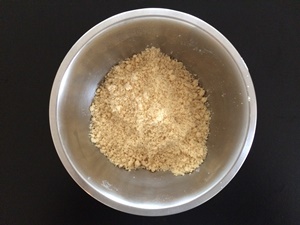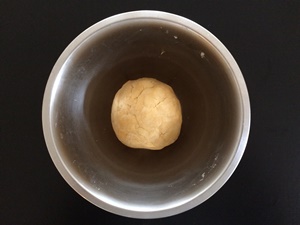 Step 2
Cut both ends of the leeks and wash them.
Split the leeks into two and slice them.
On medium fire, pour 2 tablespoons of olive oil in a pan and add the leeks. Turn down to low fire and fry the leeks for about 10-12 minutes. Stir often.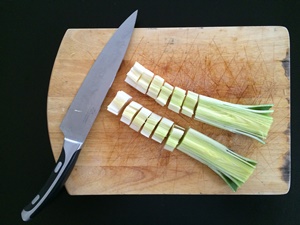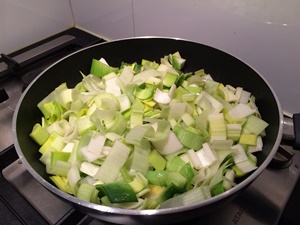 Step 3
Get the dough from the fridge. Place it on a sheet of parchment paper.
Use a rolling pin to flatten it. Adjust it to the size of your pie baking dish. Put the dough together with the parchment paper into your baking dish.
Add the leeks and the bacon stripes.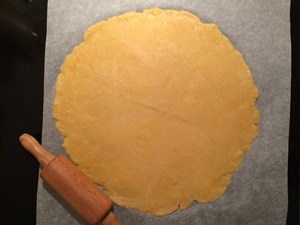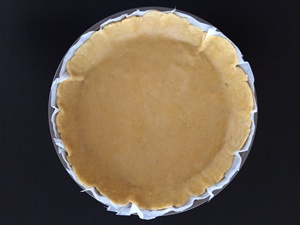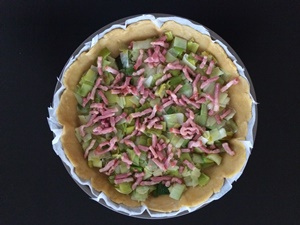 Step 4
Beat the eggs, the cream and the milk. Season to taste and pour the mix into the baking dish. Sprinkle grated cheese on top of it.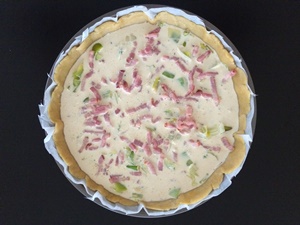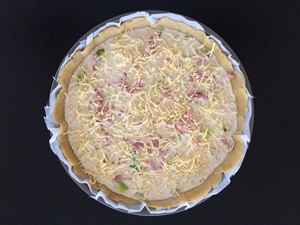 Step 5
Bake 20 to 25 minutes in the oven.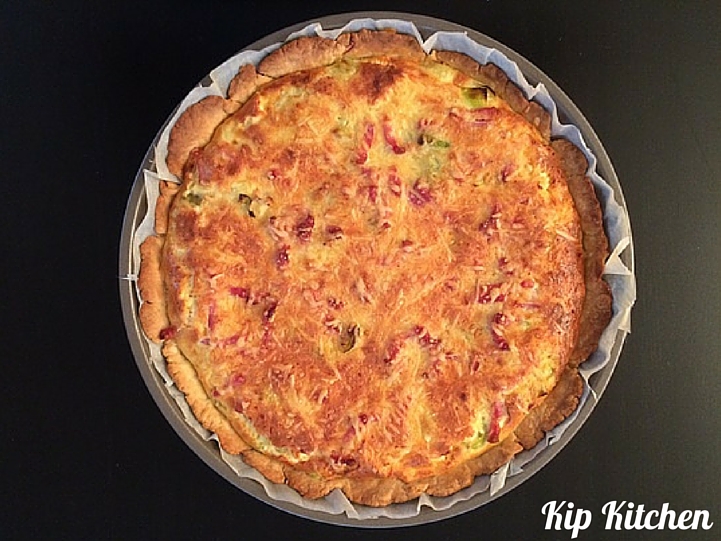 Result
You can serve this French quiche with leeks together with salad and a glass of white wine.
If you like it and want to try other variants, just ask in the comments below!
Bon appétit!