You have already been to a restaurant, right? But what if you're abroad and you end up staring at a menu in a foreign language? It's sometimes tricky to make your choice if you don't understand what is what.
Luckily, I noticed that in France most of the restaurants serve food that is rarely bad. They go usually from acceptable to excellent.
Whatever you pick might be a nice discovery. But in the country of Gastronomie, your goal is often to try the best food. The kind that leaves you with a smile.
As a first aid kit, I gathered some famous French dishes. A few typical entrées, plats and desserts that you find on restaurants' menus. They might turn out to be important French words if you end up in the situation mentioned above.
Imagine that you have a romantic dinner in Paris or any other lovely place in France. The French words and meanings below might be of some help.
Famous French Dishes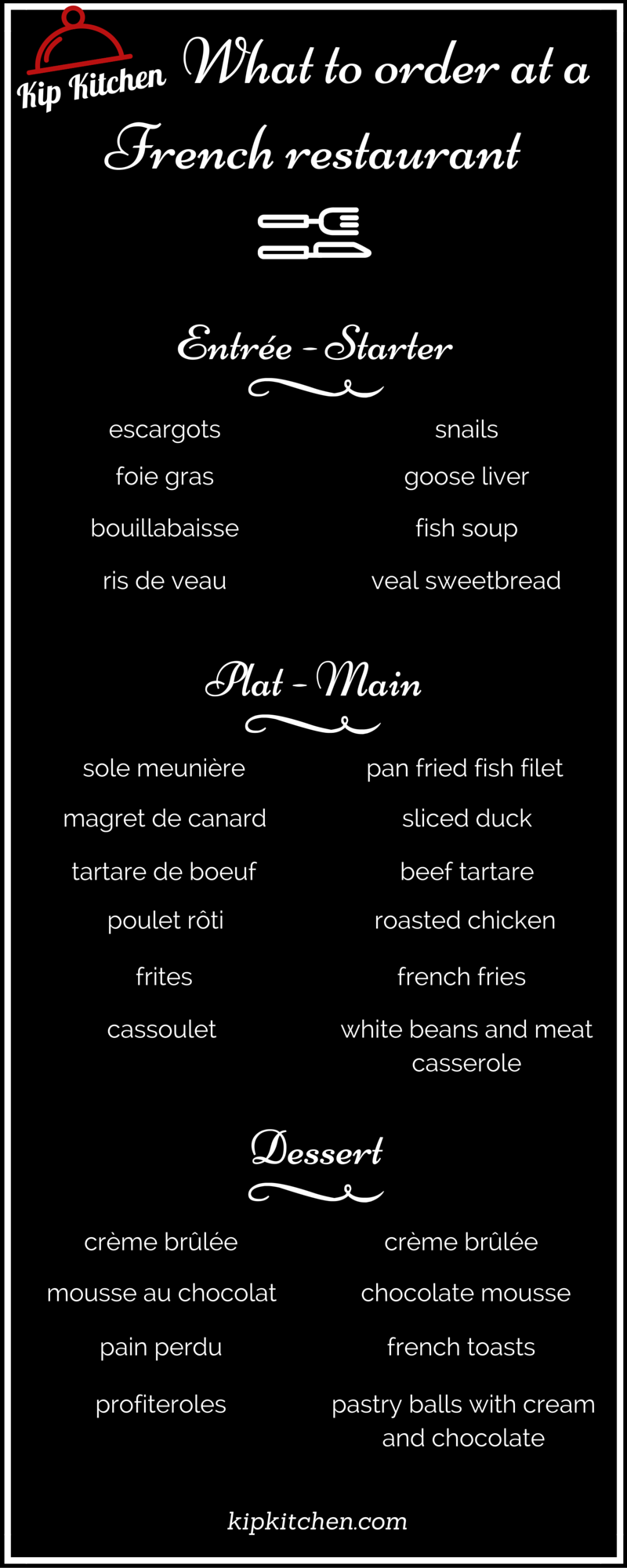 Not so long ago I was in Paris to enjoy good food visit some friends. To make this post more fun let's add a picture. This is me in hunting mode, I'm trying to find a good restaurant.
To achieve that, a good idea is often to create some distance with the Eiffel Tower and the tourists traps. A surefire for fun is, for example, to head to Odeon in the 6th arrondissement.
It's a great district. Here's a possible schedule. Pick a sunny afternoon and wander around. Have a drink on the terrace of a café. Walk around a bit more rue de l'Ancienne Comédie or rue Mazarine and why not have dinner there.
Just ask me in the comments below if you want the address of the place where I brought my wife for dinner that day.