Have you ever eaten a traditional Italian tiramisu dessert in a restaurant or at a friend's house, and thought about making it yourself one day? But worry you are no Jamie Oliver, Gordon Ramsay, or Julia Child? No problem — our tiramisu hero is here to save the day!
There's some debate over Italian tiramisu history, but happily, none over our yummy original Italian tiramisu dessert recipe (with mascarpone, no alcohol). You only need a few ingredients and 15 minutes to prepare this authentic and easy-to-make Italian tiramisu dessert.
Plus, you don't have to fry or bake anything. Just prepare coffee, mix a few ingredients, and leave the dessert in the fridge for two hours. What are you waiting for? Let's get started!
Italian Tiramisu Ingredients (Serves 2):
12 finger biscuits
125g (4.5oz) mascarpone
2 eggs
50g (2oz) white sugar
1 bowl of coffee
cocoa powder (for sprinkling on the finished dessert)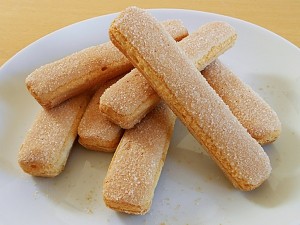 Kitchenware:
a whisk
a mixing bowl
an electric mixer
2 serving cups
Step 1
Prepare coffee and pour into a bowl that is wide enough to dip the biscuits. The dessert tastes better if the coffee is strong.
Follow these steps while the coffee is cooling down:
Separate the eggs yolks from the egg whites.
Beat the egg yolks with the sugar.
Gradually add the mascarpone and continue beating.
The final mixture should be uniformly smooth.
Tip
Instant coffee works great.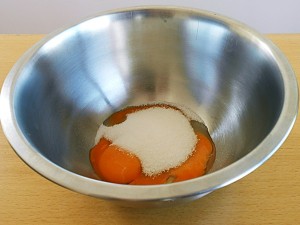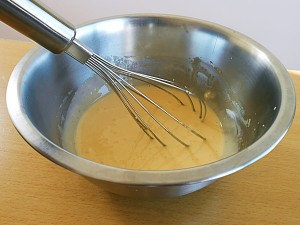 Step 2
Now, beat the egg whites with an electric mixer.
Mix the beaten egg whites carefully with the mixture from Step 1.
Tip
Make sure there's no egg yolk in the egg whites. Add a pinch of salt before you start beating.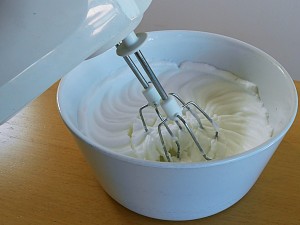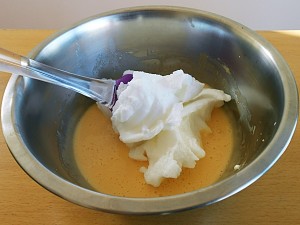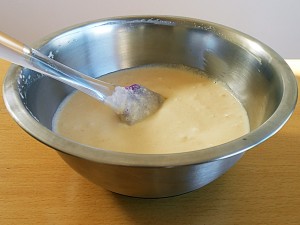 Step 3
Quickly dip the finger biscuits one by one in the coffee and arrange them as a layer. You might have to cut the biscuits to fit your cups.
Spread the mixture from Step 2 over the finger biscuits.
Repeat and top off with a thick layer of the mixture from Step 2. (I like to put as much as I can so that the dessert looks better when served to guests. Don't worry, the mixture will thicken in the fridge and won't spill over.)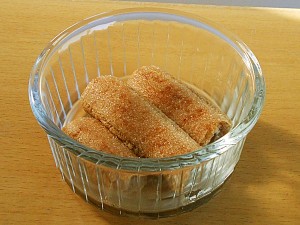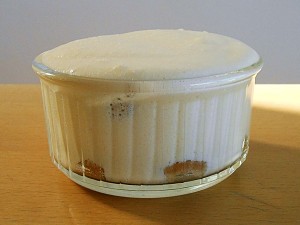 Step 4
Put in the fridge for a minimum of 2 hours.
Before serving, sprinkle cocoa powder over the tiramisu.
Result
I'm glad the picture is sharp, because the Italian tiramisu was devoured in less than five minutes!
Overall I find this an easy and fun dessert to make for a crowd. Because a tiramisu is so quick and simple to make, I feel it qualifies as an everyday Italian dessert.
Would you like to see an Italian tiramisu recipe Youtube video? Please comment below!