What is the first thing that comes to your mind when I say: hot air balloon? Travel? Fly? Reach the clouds? Today's recipe is a Chocolate Soufflé. Soufflé is the French word for blow. And a soufflé works a little bit like a hot air balloon.
It's a cake that rises thanks to hot air. And it melts in your mouth like a cloud.
This Chocolate Soufflé is a nice change, it's a light and tasty dessert. You'll need less than 15 minutes to prepare it and 15 minutes to bake it. You can even decide to do it at the last moment as the ingredients are pretty standard.
My recipe is for 2 servings in individual cups. Make sure your cups or ramekins are oven proof.
If you want, you can double the quantities and make a bigger soufflé. You'll need an appropriate baking dish and a baking time of 20 to 25 minutes.
Hope you'll find this treat amazing. As Goethe said: "Man's greatest achievement is astonishment".
Bon appétit!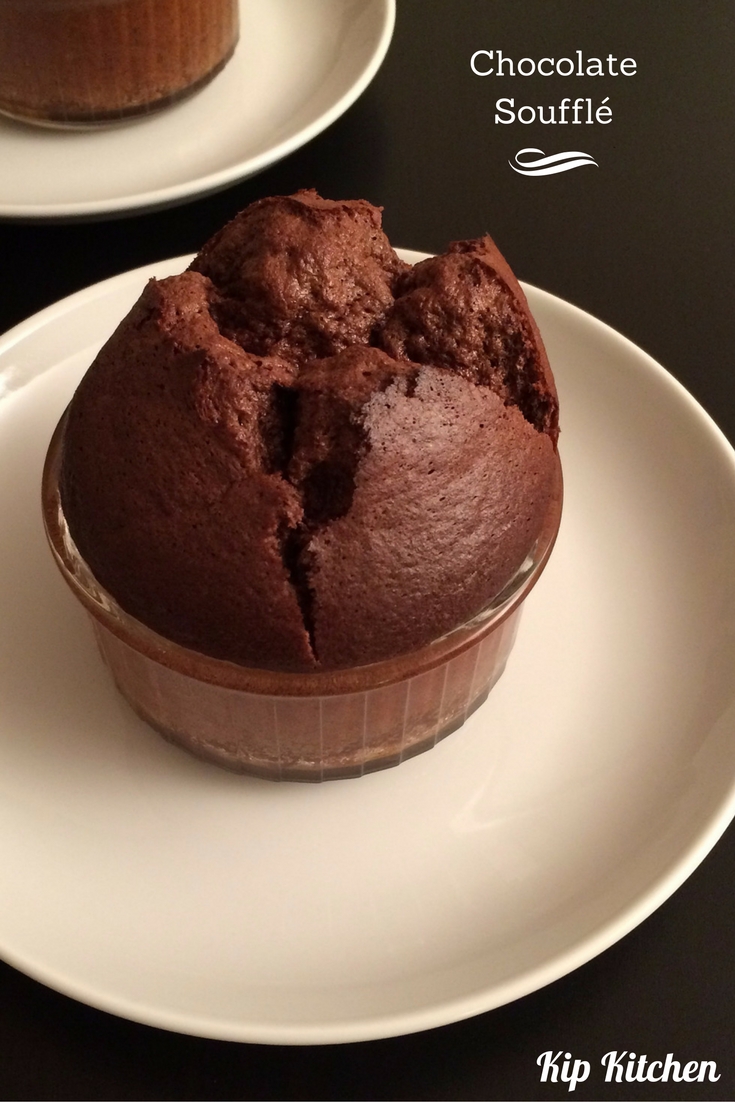 Homemade Chocolate Soufflé
Course: Recipes
Ingredients
50 g (2 oz) dark chocolate

30 g (1 oz, 1/5 cup) unrefined sugar

25 ml (1/10 cup) milk

2 eggs + 1 egg yolk

a pinch of salt

butter to grease the ramekins
Directions
Preheat oven to 350°F/180°C.
Melt the chocolate in a double boiler. Remove from the stove and pour it into a mixing bowl.
Tip in sugar, milk and egg yolks, stir until smooth.
Put the egg whites in a mixing bowl with a pinch of salt. Whisk to soft peaks with an electric whisk. Gently stir in the egg whites into the chocolate mix.
Grease 2 ramekins or custard cups with butter. Spoon the mixture into the dishes to fill them. Gently press the top with a spoon to fill the gaps.
Bake for 15 minutes. Serve immediately, with chocolate or vanilla ice cream if you wish.